Astronaut and astrophysicist John Crichton becomes stranded on the other side of the universe when his Farscape module goes through a wormhole. He is taken in by the escaped prisoners of the sentient ship Moya, a spacecraft that happens to be on the run from the militaristic "Peacekeepers."
When available, episode names will be translated into
your preferred language
. Otherwise they will be shown using the series' origin language.
Name
First Aired
Runtime
Image
Certified
S01E01
Premiere

March 19, 1999

Syfy

60
S01E02
Exodus from Genesis

March 26, 1999

Syfy

60
S01E03
Back and Back and Back to the Future

April 2, 1999

Syfy

60
S01E04
Throne for a Loss

April 9, 1999

Syfy

60
S01E05
PK Tech Girl

April 16, 1999

Syfy

60
S01E06
Thank God it's Friday, Again.

April 23, 1999

Syfy

60
S01E07
I, E.T.

May 8, 1999

Syfy

60
S01E08
That Old Black Magic

June 11, 1999

Syfy

60
S01E09
DNA Mad Scientist

June 18, 1999

Syfy

60
S01E10
They've Got a Secret

June 25, 1999

Syfy

60
S01E11
Till the Blood Runs Clear

July 9, 1999

Syfy

60
S01E12
The Flax

July 16, 1999

Syfy

60
S01E13
Rhapsody in Blue

July 23, 1999

Syfy

60
S01E14
Jeremiah Crichton

July 30, 1999

Syfy

60
S01E15
Durka Returns

August 13, 1999

Syfy

60
S01E16
A Human Reaction

August 20, 1999

Syfy

60
S01E17
Through the Looking Glass

September 10, 1999

Syfy

60
S01E18
A Bug's Life

September 17, 1999

Syfy

60
S01E19
Nerve

January 7, 2000

Syfy

60
S01E20
The Hidden Memory

January 14, 2000

Syfy

60
S01E21
Bone to be Wild

January 21, 2000

Syfy

60
S01E22
Family Ties

January 28, 2000

Syfy

60
Backgrounds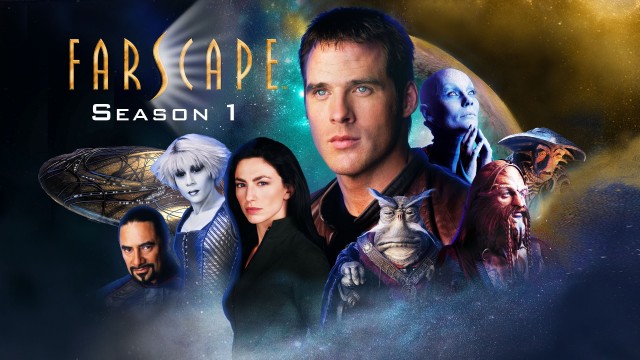 Banners
Posters